TigerRack™
TigerRack™ can push, pull, and position material up to 720 lbs. This rack and pinion style automated pusher is built for rugged and industrial environments.
Features
Best in class material optimization with
Dynamic Optimization™ software upgrade
Pack/bundle list capability using Dynamic
Pack Optimization™ software upgrade
Push feed up to 720 lbs with roller tables
TigerLink 6 Cut List Downloading software upgrade
Automation For Any Sized Shop
Zero Set Up Time
Do away with "measure twice, cut once". Eliminate tape measures, manual stop blocks, and clamps from your manufacturing process.
Robust and Reliable
TigerRack offers precision, accuracy, and speed for your industrial positioning applications. TigerRack's precision rack and pinion drive system will keep your production humming. Designed for processing tube, bar stock, and heavier materials up to 720lbs.
No More Rework
Quality control starts with TigerRack. Cut, drill, and punch parts accurately and eliminate bottlenecks in your entire manufacturing operations.
Increased Productivity
Keep your operators in the money making zone: cycling your saw, drill, punch, or other machine tool.
Easy to Operate
An unskilled operator can be trained to use a TigerRack to push, pull, and position material in under 10 minutes.
Improved Yields
Raw material costs are rising. Using a TigerRack, especially one with Dynamic Optimization™ software, maximizes yields. That's profit added to your bottom line.
Tables
Style and Design Meet Durability
TigerRack tables are pinch free and made out of cold rolled steel. Choose from a wide array of styles and depths including steel roller tables, plastic roller tables, and 10° tilted tables.
Learn More About Tables
Software
Brain Meets Brawn
Add an impressive assortment of software to your TigerRack at any time. Download cut lists, increase productivity, track important statistics like yield, scrap, and up time.
Cut List Downloading
TigerStop has extensive experience handling work orders and cut list data. Using TigerStop's Cut List Downloading Software, TigerLink 6, you can download cut lists or part lists from your network and send them to your TigerStops using Ethernet cables. You no longer have to use messy paper cut lists.
Dynamic Pack Optimization
Dynamic Pack Optimization gives you the best yield by determining the optimal cutting order from your parts list. Improved material yield saves money on raw material and reduces scrap waste. It allows operators to optimize perfectly, because TigerSaw is doing the math.
TigerTouch™
Any TigerStop can be enhanced with cutting edge touch screen control with TigerTouch. Using the TigerTouch touch screen controller, you can download an infinite number of cut lists, display three cut lists at a time for easy switching between work orders, and view statistics such as job status, remnants, remaining parts, and yield.
Dynamic Optimization™
Dynamic Optimization software gives you the best yield by determining the optimal cutting order from your parts list. Improved material yield saves money on raw material and reduces scrap waste. Pair Dynamic Optimization with a laser scanning and defecting pusher foot for even greater throughput.
TigerSet
The TigerSet software upgrade opens up a communication port on your TigerStop so you can use a PC, PLC or Barcode Scanner to control your TigerStop systems. You can also create your own code using TigerStopSDK, TigerStop's open source software development kit, if you have TigerSet.
Accessories
The Perfect Addition
Add accessories to your TigerRack and watch your productivity skyrocket.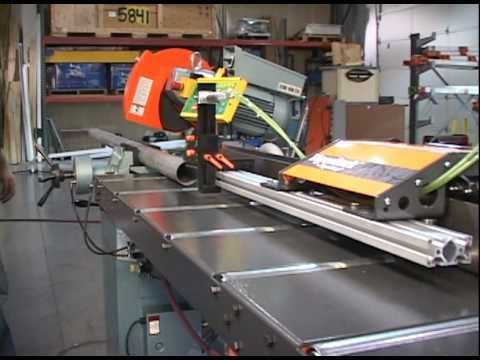 TigerRack
If you've been looking for a positioning solution for your...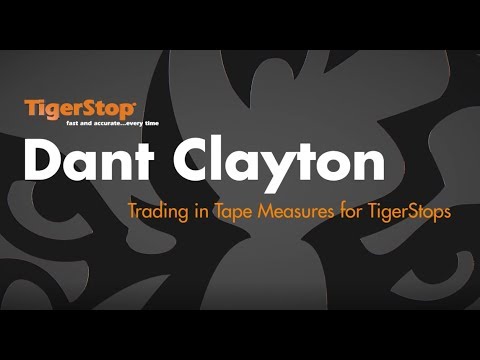 TigerStop and TigerRack for Aluminum Stadium Seating
Dant Clayton trades in its tape measures for TigerStop and...
---
Your Industry, Your Materials, Our Solutions
From local makers to large manufacturing plants, woodworkers to aerospace engineers, we know your business depends on your operators being able to be fast and accurate… every time. TigerRack is perfect for the following industries.